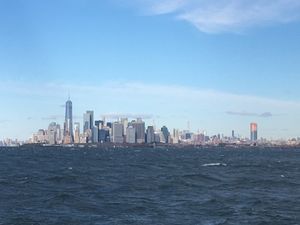 steppin' in it - herbie/manchild 
a mansion on the hill - hank williams 
goldberg var 30 - bach/gould/'55 
when hearts are young - hank jones trio 
if you want me to stay - sly 
picadilles importunes: etre jaloux de son camarade qui a une gross tete - satie/thibaudet 
ccc 7.1 - dred/calfornia conservarion core doc/unused cue 
alpha - ornette/something else 
uncle salty - aerosmith/toys in the attic 
40mph wind. rough going out to the pier. guys fishing on the pier were wearing helmets. hardly pedaled coming back. 
herbie is probably my number one influence on the piano or keyboards. i love everything he did. rockit…ok, didn't care for that so much. but everything else. 
i wasn't really turned on to hank jones till i moved to nyc. i'd heard him, of course, but i didn't go that deep into him. my friend, spike wilner, is a big fan so i started checking him out. he was playing around town well into his 80's and i saw him several times. he always sounded great. he has an elegance to his playing that i really dig. many musicians should stop playing after they turn 80 - brubeck comes to mind. saw him late in his life and it was just sad. shearing, too. saw him and the music was just gone.  
the cue is for a doc i scored for the california conservation corp. this was an early cue and the drums are off. they wanted something hopeful so i went online and googled, 'hopeful music' - something i had never done. i listened to one that came up with this ostinato piano part so i started with that idea and went from there. my producer said,  
'great. they'll love it. what else you got - '  
meaning, i hate it so let's try for something a little more creative. i have a long association with the people at ideas in motion so i understand them and they appreciate my flexibility. i don't give one shit if they like this cue or that cue. my job is to find the right cue everybody likes and if this ain't it, it ain't it. less of that. more of something else. it's like a puzzle. i didn't work too hard making this version perfect (the drums) because i knew they might not go for the vibe. it's very cliche and they don't care for that, generally. this was hard for me to listen to.
sly's voice. incredible. when it's all cracking and shit. so cool. and i can't say enough about toys in the attic. one of my all-time faves. every song.